Over a year ago I wrote a post about female support players on the Overwatch subreddit that hit the front page and generated a lot of buzz in the community at the time. It earned 9 Reddit Gold awards and over 14,000 up-votes, with nearly 4,000 comments. I was even reached out to by the head of player behavior at Blizzard whom had read it.

At the risk of sounding like a humble-bragger, I was absolutely blown away by the response to what started as a rambling rant to another post about Mercy players. I've revisited the original content and cleaned it up for posterity.
"Why are there so many female Mercy mains in Overwatch?"
It is not uncommon on Overwatch forums to see comments about how "all girls who play this game main Mercy or D.Va", or they might say "I've met [number] of women in Overwatch and all of them main Mercy". I've also noticed this trend to some extent. I myself began playing Overwatch as a Mercy main, and most of the female plays I know do in fact play more support characters than other classes. On average, it seems that female players tend to focus on support more often than men across the board. Why is this?

Hopefully I can shed some light on the subject!

First I should share what qualifies me to speak on this subject (besides being a girl gamer myself). I have a Bachelor's degree in Comparative Cultural Studies and most of my projects and papers during college, when appropriate, were about gamer culture or women in video game, including my graduation thesis which was about changing cultural identity of gamers.

The following are five major cultural factors I strongly believe push women toward choosing to play support roles in multiplayer games. There is nothing wrong with doing so, of course, but the "why" is fascinating to unpack and analyze.
1. Target Audience and Gendered Marketing
It is well known that early video game makers had to decide which toy aisle to assign their products. They went with the Boys aisle in the toy section, as there were no video game sections back when home consoles first hit the mass market. Thus, video game marketing was targeting toward boys for many following years. Growing up in the 90's and early 2000's, most video games were marketed towards boys, not girls.

Think about what your gaming habits have been since you were a child. Lots of shooters and action games? If you are a women, probably not. I remember mostly playing Barbie computer games. (Barbie Horse Adventures was actually amazing– So sue me.) On the flip side, many boys grow up learning mechanical shooter skills. Skillful twitch aiming is a transferable skill to any game involving shooting, so playing aiming intensive roles tends to come more naturally to some extent.
At age 24 I had somehow never played a first person shooter before Overwatch despite having been gaming since I was 10. You'll find this is not uncommon with girl gamers. (Team Fortress 2 doesn't count because I only played Medic. Typical gamer girl, am I right?)

For instance, when I tried to learn to play Halo with my male friends growing up in junior high and early high school, they always head-shot me and laughed while I tried to learn the controls, so I gave up and just watched instead. They didn't try to teach me. It was like trying to learn basketball as a 5 year old versus college athletes showing no mercy.

So what does one play when they want to contribute to the team and play with their friends? You play something that does not require a skill that you never learned growing up in the first place.
2. Gender Schemas Taught to Children
Boys are generally encouraged by American society to be aggressive and engage in competitive activities (physical and digital both). It's considered normal for boys to like these things. "Boys will be boys", after all. Girls on the other hand are more often socially conditioned to be caring, considerate, and nurturing, to be demure rather than assertive. "Don't get your dress dirty; go play with your baby doll."

Guess what role in Overwatch, and other multiplayer games, allows girls to express these traits? Support and healing. I think this is a huge factor in why you see a higher percentage of women in support and healer roles in competitive team games as well as MMOs and other relevant genres.

It was also pointed out to me on the original Reddit post that testosterone plays a role in making boys more aggressive and attracted to competitive activities, whereas the lack of it in women does not encourage such behavior. I don't claim to be well read on that particular subject, but it is worth taking into consideration.

3. Cultural Norms Influencing Gendered Behavior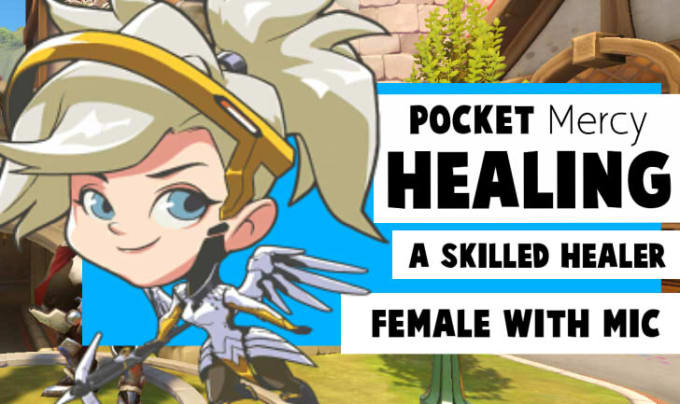 Due to long term effects of gender schemas, societal norms and expectation affect us in the long term as adults. Women are more likely to make compromises to keep the peace or to encourage teamwork, to be the caregiver. This is a product of social conditioning (at least in America).

Why did I learn support when I used to play League of Legends? No one else wanted to play it and would always argue over it. So I took up the job to stop the arguing and to feel like I was being useful. Me, personally? I am a Spike. This means I will play whatever is meta that is most needed and most likely to get the win.

I like winning over anything else, so I'll make sure the support role is filled, since in a competitive match for many games, you really just can't win without a healer. At the same time I enjoy taking care of my team. Most of my regular competitive mode partners jokingly call me "mom" because I was so protective over them during games.

4. Fear of Stereotype Reinforcement
Women may feel like they cannot practice new roles or request to play a damage dealer role because, A.) They don't want to be harassed or argue for their preferred role, B.) They don't want to have a bad game or a game where they are clearly learning something new and then fulfill the "women are bad at games" stereotype.

The most common argument I hear on this topic is "But guys can be bad too". Yes, but you never hear anyone telling a man they are bad because they are a man, whereas you 100% hear players telling girls they are bad because of their gender, something they have no control over. It can be very damaging after you hear it dozens to hundreds of times in your gaming career… "Girls can't play games!", "No wonder we are losing, we have a girl."

If you don't believe this happens, just check out this amazing YouTube channel dedicated to highlighting the verbal harassment the channel owner receives regularly after players realize she is a woman. This is a sadly common experience for female players and the topic is worth a post of its own.
5. Female Friendly Character Design
The design of the characters in Overwatch is extremely diverse and female friendly. None of them are blatant sexual objects (except Widowmaker who embodies the femme fatale trope). There are all kinds of body types and ages, mothers and daughters, and even a female mecha-centaur. This may be one of the reasons why Overwatch enjoys nearly a 20% female population compared to the 7% average that is seen in most FPS games, and the 10%-15% or so that is usually seen in the MOBA genre.

When choosing a character or class to specialize in, a lot of women will choose one that they somehow identify with or that is most easily accessible to play, or both if applicable. Who is easiest to play if you didn't grow up playing shooters and never learned to aim well? Mercy. Not to mention she is a gorgeous battle angel and flying around with her is a blast.

Another one I hear people mention they think girls play a lot is D.Va. Guess what? D.Va is a normal looking female gamer nerd, like many girls who play games. We identify with her on a personal level. Is it really that surprising that these two characters in particular appeal to so many women? And on that same note, is it really that surprising that women get frustrated with or avoid other multiplayer games that offer no female character options?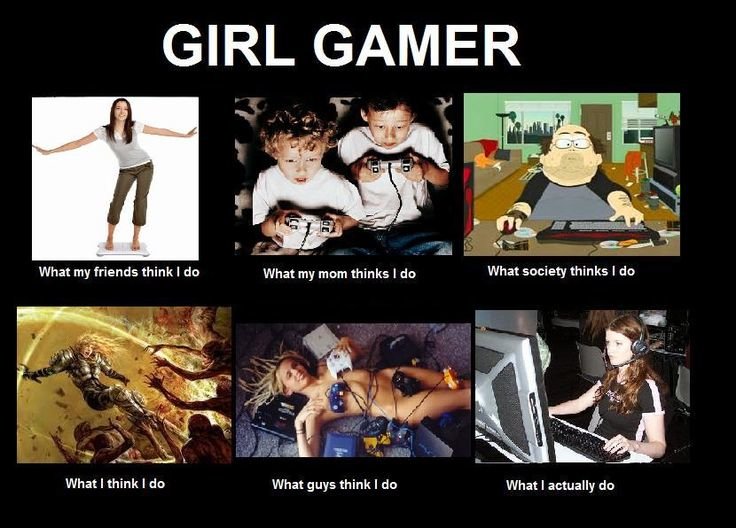 Keep in mind of these five factors are generalizations based on American culture and there are always exceptions to the norm. This post is obviously colored by my own life and my female friends' experiences, but it is fortified with a plethora of research done during my college years for various projects and papers.

I always love hearing what the gaming community has to say on this subject. Please do not hesitate share your thoughts!

Thank you for reading!

Source List
Gamer Culture Post Archive

Support Backlog Crusader on Patreon – $1 a month is less than what's lost beneath your sofa cushions! Plus you get Discord access!